BRING YOUR SOFTWARE
IDEAS

TO LIFE.
We are specialized in crafting custom software solutions to help businesses run more efficiently and effectively. Our experienced and knowledgeable team of software experts can create, modify, and maintain software applications to meet all of your business needs. Our software development services are tailored to fit the specific requirements of your business. We pride ourselves on offering the highest quality of software development and customer service, so you can rest assured that your software will be built to the highest standards.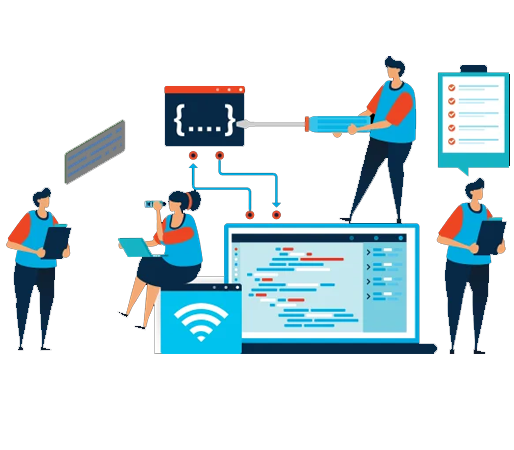 Our development process is rigorous and includes thorough testing, debugging, and quality assurance to ensure that your software will be reliable, secure, and up-to-date. We specialize in a variety of different software development services, including web development, mobile app development, cloud computing, and database development.
We also offer software integration and maintenance services to ensure that your software is always working as it should. At Addresser, we understand that no two businesses are the same and that your software needs will vary depending on the size and scope of your business. That's why we take the time to understand the unique needs of your business and develop a custom software solution that will help you achieve your goals.
Contact us to start your journey to
Excellence

today!