How do you know if your customer your customer satisfied, or your business has good relationship with the customer?
Customer data is the critical asset of any business, particularly in regards to customer relationship management, customer satisfaction and order management. However, simple errors such as typos, inconsistent data formats, outdate data can negatively impact the customer experience and significantly impact your sales processes. Such minor issues lead to returned deliveries, customer refunds, and lost business opportunities leading to poor bottom line affecting your future budgets, forecasts and your overall brand image.
Markets expect organisations to manage the ever-complicating business databases for enhanced customer information to achieve targeted outcomes. What you need is methodical address standardization, validation and verification process to correct, fix and elevate your customer data.
Stay ahead of your competitor with accurate customer address validation.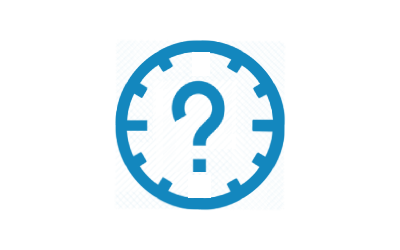 When and where should you use address validation?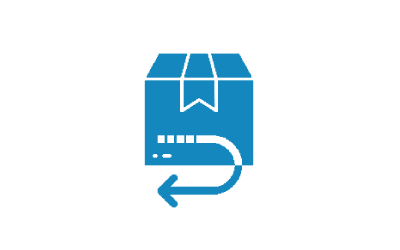 How do you ensure your customer deliveries will not be returned due to poor data?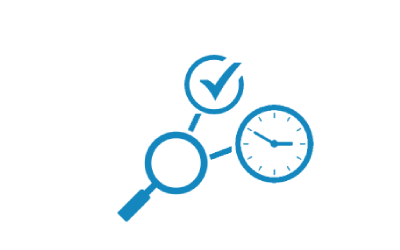 How efficient is your address validation?
What is address validation and how can it help your business?
Address validation and verification is a method for collecting, cleaning, and standardizing address data. It is also known as address validation. This process can be done by capturing the address at the time of entry by the user, or by cleansing, parsing, matching, formatting, transliterating, and enhancing data in a database against reference data.
This software checks, corrects, and standardizes residential and corporate addresses, as well as other identifying information. Businesses use address verification tools to validate mailing lists, customer addresses, and other data that depend on correct mailing addresses. This technology is particularly useful for sales and marketing teams, as it can validate address data obtained from lead generation software.
It also helps e-commerce channels by confirming the validity of customer shipping addresses. Address verification can also be used to geocode an address, ensure correct delivery of a parcel or letter, or verify that an address exists in reality. This can lead to increased mailing accuracy, faster deliveries, and improved brand perception and customer loyalty.
With automatic address verification technology, manual labor can be reduced, data quality can be improved, and business processes can be optimized. Address verification software is similar to data quality software solutions, but it is distinguished by its specific use cases, focus on physical location data, and reliance on authoritative location data to verify correctness. It involves comparing a user-inputted address to a standard database to ensure accuracy and completeness.
Addresser Advantage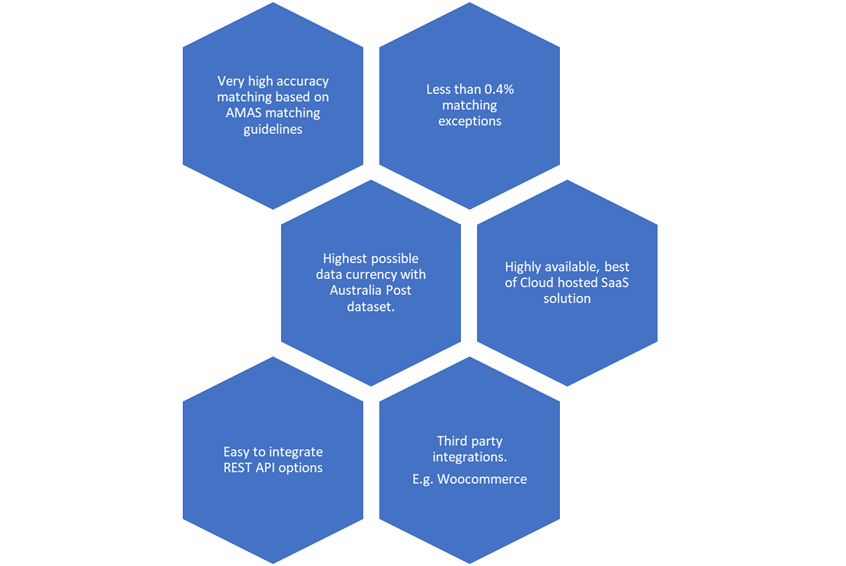 Accuracy
We built a highly accurate address matching systems that combines the best of breed in terms of matching using combination of autocomplete and AMAS matching proprietary algorithms that ensures your customer address data is definitely matched if available in the database.
Lowest "no-match"
Our efficient and innovative proprietary matching algorithms ensure that your customer data non-matching is reduced to less that 0.4%. This means you stay ahead of your competition in terms of sales, customer satisfaction and almost eliminate returned deliveries.
Data currency
At Addresser we swift, accurate and efficient when it comes to keeping our datasets up to date and in sync with our sources. We have built hybrid automated process augmented with manual accuracy checking to ensure that your business can be rest assured that the underlying addresser data set are up to date and accurate. Our data updates are seamless and do not require any changes from our customers.
High Availability
Our systems is developed ground up on Cloud technologies without the baggage of legacy systems. We partnered with AWS to build a very highly available solution that follows best practices and standards-based development methodology.
Standards based Integration
Addresser supports REST API interfaces with JSON payloads that are pretty standard in the brave new internet world. We pride ourselves on keeping the documentation up to date and accurate as possible. One can easily generate integration code using industry tools such as Postman in required.
Third party Integrations
Addresser offers no-code or low-code integration with popular eCommerce and CRM platforms so you can focus on running your business as opposed to getting deep into technology aspects of integration. See our no-code options by clicking here
Contact us to start your journey to
Excellence

today!